Brands that Trust LexiConn for Content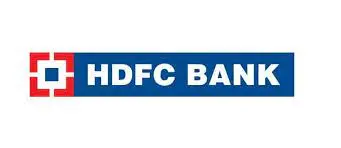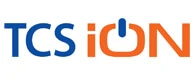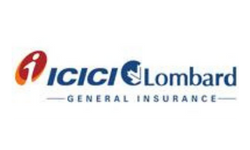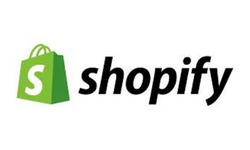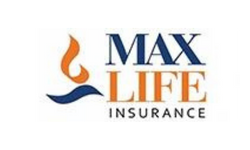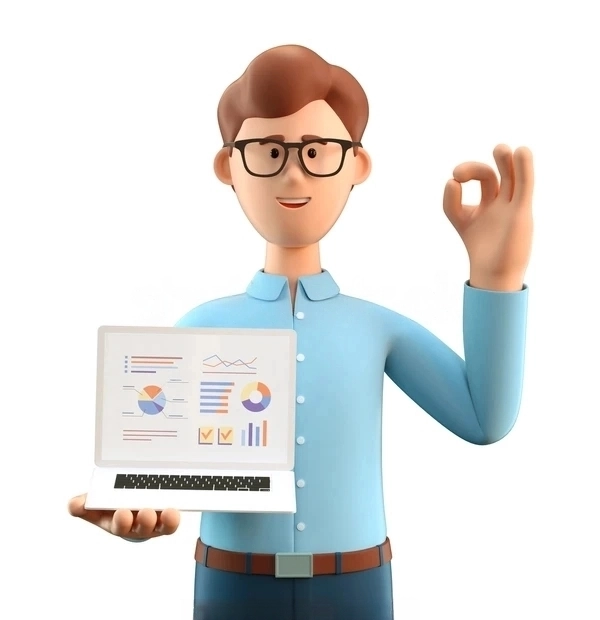 Your Content Report Card
Your business makes several demands on your time and 'business content' rarely makes it to the top of the to-do list. Yet you manage to put things together. And now you have AI too.

Still, staying on top of content demands while balancing speed, quality, consistency, and relevance is not easy. This is where a content audit helps.

A content audit is a solid combination of man and machine that attempts to map your efforts, examine coherence of your messaging, identify areas for improvement and areas that need immediate attention.
Let's Talk!
Why LexiConn for Content Auditing
Content Audit Expertise
With over a decade of experience in content audits, we've honed our skills to deliver comprehensive assessments that unearth insights to shape your strategy.
Versatility
We've successfully collaborated with businesses of all sizes, from startups to established enterprises, tailoring our approach to fit unique needs and goals.
Business Content Experts
With more than 15 years of experience in working with business owners, we bring a deep understanding of key challenges, bottlenecks, and process gaps.
B2B Content
Our knowledge of B2B content marketing helps us uncover opportunities that resonate with your target audience, driving engagement and conversions.
Walking the Talk
We've witnessed firsthand the power of content marketing for our own success and we bring the same winning strategy for your business.
Buyer Behavior
Our solid grasp of buyer behavior enables us to tailor your content to connect authentically with your audience, fostering deeper engagement and loyalty.
Tools and Skills
We have the means to perform audits that dive deep into every aspect of your content assets and processes, pinpointing areas for improvement.
Latest Content Ideas
We track, follow, and experiment with the emerging ideas, trends, platforms, and approaches in content and recommend the best ideas for your business.
AI-Driven Innovation
We embrace an AI-first approach, infusing cutting-edge technology and ideas to unlock new dimensions of your content's potential, giving you a competitive edge.
Content Auditing Framework for SMBs
This step involves checking if essential marketing materials like the company website, corporate brochure, explainer videos, PPTS, samples, and other core assets are in place.

The audit evaluates the Tone of Voice (ToV) (for the desired audience), Grammar (to enhance professionalism), language (for easy comprehension), level of Information, and Calls to Action.
This step focuses on assessing whether the sales teams have the necessary content to support their efforts in the field or during a client interaction.

This could include preparing case studies, presentation slides (PPTs), frequently asked questions (FAQs), objection handling guides, sales scripts, email drafts, testimonials deck, product comparisons, product reviews, etc., that can immediately lead to conversions.
Here, you're evaluating whether there's a well-defined and formal process for generating new content. Do the sales and marketing teams talk to each other?

How do content ideas and requirements flow from the sales or business development team to the content/ marketing team and vice versa. Are the on-field insights being fed back to the content developers? Or are the teams working in silos?
SMBs are generally led by founders or senior managers who bring deep insights, views, perspectives, and predictions about the business. Building content around their knowledge brings an unmatched USP.

This step checks if the management team is able to actively contribute towards developing thought leadership content to position the organization as an authority.
Examining the content for inclusivity, representation, and cultural sensitivity, ensuring diverse perspectives are appropriately represented and highlighting areas where improvements can be made.

Further to introduce style guides to ensure that the content covers diverse perspectives, is inclusive, addresses cultural sensitivities and ensures representation of underrepresented groups.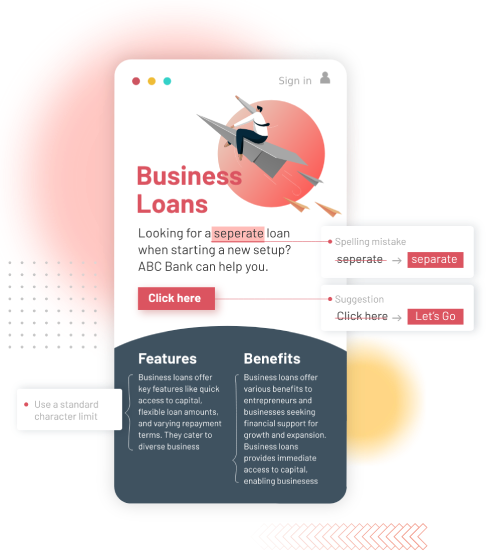 Looking for a Content Auditing Agency?
Talk to LexiConn. We can put your content assets to the test. From website content to email drafts and templates, we can help make the content universe smaller.
Book a Discovery Call
Top Nine Benefits of Content Audit
Higher Sales
A content audit can lead to higher sales by ensuring that your content is tailored to your target audience's needs, pain points, and buying journey.
Faster Conversions
Optimizing content based on your audit findings can streamline the conversion process leading to quicker conversions and a more efficient sales funnel.
Key Differentiation
A content audit helps SMBs identify their unique value propositions and strengths and differentiate their brand from competitors and attract customers.
Standardized Sales
Well-structured and optimized content provides the sales team with the resources they need during their interactions with potential clients.
Customer Education
An audit helps identify opportunities to provide valuable information to their customers, building trust and positioning themselves as industry experts.
Improved Content Quality
A content audit helps identify low-quality, outdated, or irrelevant content. Removing such content reflects positively on their brand image.
Better SEO Performance
Content audits allow you to assess your content's search engine performance. By optimizing SEO elements, you can improve your website's visibility.
Enhanced User Experience
Evaluating the readability, accessibility, and overall user experience of your content can increase the likelihood of repeat visits and conversions.
Long-Term Benefits
Building and maintaining high-quality content helps SMBs maintain solid digital presence, build domain authority, and adapt to changing market dynamics.
Thorough, Unbiased, and Systematic Audits
At LexiConn, trust forms the cornerstone of our partnerships. Top insurance companies and leading banks in India have placed their confidence in us to conduct comprehensive content audits.

For SMBs, our content audits usher a cascade of advantages that can transform sales operations, trigger cost savings, reduce iterations and speed-up go-to-market time and accelerate your success.

With LexiConn as your partner, you can unlock potential savings across the board. Start with a content audit and build a solid content strategy for long-term success.
Get in Touch