Our Clients Obsessed with Innovative Content Ideas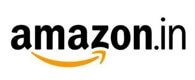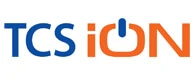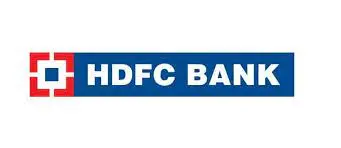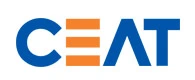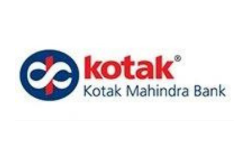 B2B Comics: Business Meets Art!
Business comics are a powerful and engaging tool that can breathe life into business content. They offer a unique way to convey complex information, making it more digestible and memorable for clients and employees alike.

Studies show that visuals aid in information retention, and comics, with their blend of images and text, increase comprehension by up to 89%. By leveraging comics, B2B companies can effectively tell their brand story, simplify product explanations, and even train their workforce in a fun and interactive manner.

This creative approach to communication not only enhances engagement but also fosters stronger emotional connections with the target audience. Whether for marketing, internal communications, or training purposes, business comics have proven to be a game-changer in the B2B landscape.
Let's Talk!
What Makes Business Comics Standout?
Engaging and Memorable
Business comics capture the attention of audiences, making complex information easier to understand and remember and recall.
Effective Communication
Comics are a powerful tool to convey messages and ideas in a concise and entertaining manner, making them more accessible.
Brand Storytelling
Comics provide a unique platform to narrate a brand's story, values, and mission creatively. They evoke emotions and help forge deeper connections.
Internal Communication
Comics can improve employee engagement through fun and interactive content. They are ideal for training, sharing updates, and reinforcing culture.
Versatility
Business comics can be used across various platforms, such as websites, social media, presentations, and print materials, making them a versatile.
Differentiate Your Brand
Comics sets a brand apart from competitors, demonstrating a willingness to think outside the box and connect with audiences in a unique way.
Increased Shareability
Comics are highly shareable on social media, expanding a brand's reach and potential for virality, driving more traffic and engagement.
Measurable Impact
Through analytics, clients can track the performance of business comics, gain insights into audience engagement, and optimize future content.
Humanizing Your Brand
Comics provide a human touch to your brand by adding personality and humor. They allow businesses to connect with their audience on a more personal level.
Lights, Comics, Action!
Comics offer an exceptional platform for businesses to narrate their brand's story with creativity and impact. Through vibrant visuals and compelling narratives, businesses can take their audience on an immersive journey, showcasing their origin, values, and mission.

By leveraging the power of images and words, brands can evoke emotions, leaving a lasting impression on customers. Business comics breathe life into a brand, making it relatable and memorable to its target audience, ultimately fostering stronger brand loyalty and trust.
Comics are a game-changer in marketing and advertising strategies. They excel in simplifying complex information, allowing businesses to convey their products' benefits or service offerings with clarity and charm.

The engaging nature of comics captivates the audience, ensuring that the message is delivered in an entertaining and persuasive way. Businesses can harness this unique storytelling medium to create attention-grabbing campaigns, effectively driving customer engagement and increasing brand visibility.
For businesses with educational content needs, comics offer an engaging and approachable solution. Whether it's training materials, manuals, or guides, comics provide an effective way to present information in a format that is easier to comprehend and retain.

By integrating visuals with textual content, businesses can break down complex concepts, making learning a more enjoyable experience for employees or customers.
In the fast-paced world of social media, comics have the power to stand out and go viral. Their visual appeal and shareability make them perfect for capturing users' attention and increasing engagement on social platforms.

Businesses can use comics to convey their messages succinctly, sparking conversations, and encouraging shares, ultimately amplifying their brand's reach and impact.
Comics can revolutionize customer support by injecting humor and creativity into the frequently asked questions (FAQs) process. Instead of dry, text-heavy answers, businesses can turn FAQs into visually engaging comic strips.

This not only enhances customer support but also ensures a memorable and enjoyable experience for users seeking answers, ultimately fostering positive brand associations.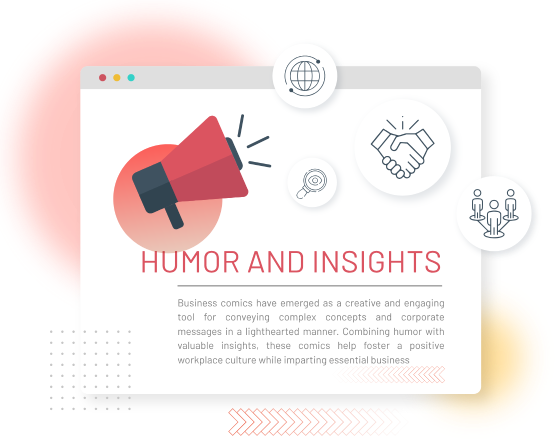 Looking for Business Comics?
Explore business comics with LexiConn and script your growth story with confidence!
Ready to Chat?
Incorporating Comics into Your Content Strategy
Know Your Audience
Get a deep understanding of your target audience. Knowing their preferences, interests, and pain points will help you tailor the comic content.
Identifying Topics
List the themes that align with your brand messaging and objectives. Comics can be used to explain various topics in a lighthearted manner.
Repuspose Content
Comics can complement other content formats on the business's website or marketing channels. For example, a blog post can be repurposed into a comic.
Strategic Placement
Place comics at various touchpoints of the customer journey, such as landing pages, social media posts, or email newsletters.
Consistent Branding
Ensure the comic style, tone, and branding align with the overall brand identity. Consistency reinforces brand recognition and helps build recall.
Cross-Promotion
Comics can be used to cross-promote other content or campaigns. For instance, a comic can tease an upcoming product launch or an event.
Call-to-Action Integration
Integrate a clear CTA within the comic or in the surrounding content to encourage user engagement and drive desired actions.
Measuring Performance
Provide insights into how businesses can measure the impact of their comics, such as tracking engagement metrics, click-through rates, or conversions.
Iterative Improvement
Encourage businesses to continuously evaluate the performance of their comics and iterate based on audience feedback and data insights.
Conversions with Creativity
LexiConn is your go-to business comics and content agency. Our passion for business comics is the driving force behind our captivating creations. From origin stories to marketing marvels, we know how to make comics that inform, entertain, and convert.

Our team is a dynamic blend of visualizers and copywriters, ensuring that each comic we craft is not only visually stunning but also strategically aligned with your business goals.

What's our secret sauce? We harness the power of AI tools to scale up creativity and speed, delivering top-notch comics that stand out from the crowd.

Ready to level up your brand with the magic of business comics? Let's join forces and script your success story together. Reach out today, and let's start this comic adventure!
Book a Discovery Call