Brands that Trust LexiConn for Landing Page Content Writing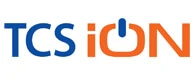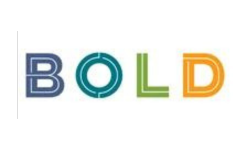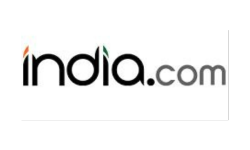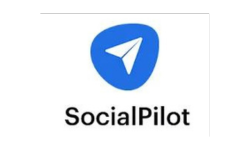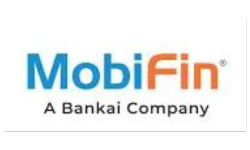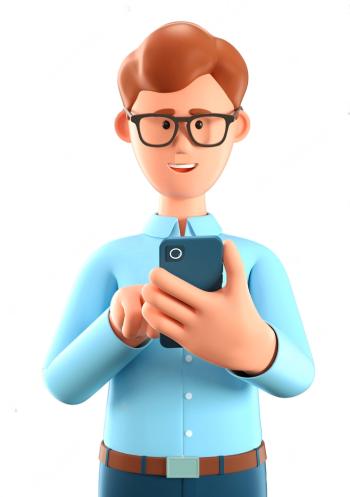 Cracking the Landing Page Code
Landing pages act as powerful gateways to convert traffic into leads and leads or customers.

In recent years, the landscape of landing pages has evolved significantly. Personalization is now crucial, tailoring content to specific industries or pain points. With shorter attention spans, concise and engaging content is a must. Mobile-responsiveness is vital, as people browse on their phones more than ever.

Utilizing data and analytics is key to refining and optimizing content for better results. From generic salesy texts to value-driven, personalized experiences, landing pages have transformed. Embrace these changes and use data to set your B2B marketing efforts on fire.

Happy converting!
Share a Brief
Why LexiConn for Landing Page Copywriting
B2B Expertise
LexiConn comes with a proven track record of creating successful landing pages for B2B audiences.
Copywriting Skills
Effective landing pages require compelling, persuasive, and concise copy that drives action and conversions.
Spot-on Messaging
We grasp your target audience's pain points, needs, and motivations to craft content that resonates with them.
Strategic Thinking
Our copywriting efforts align with your marketing goals and objectives and enhance your brand positioning.
Ownership Approach
Proactive communication, responsiveness, and the patience to understand your brand's voice.
SEO Knowledge
Our solid understanding of SEO principles helps us optimize landing pages for keywords that attract organic traffic.
Conversion Focus
We prioritize lead generation and conversion optimization to create clear and compelling CTAs.
UI-Friendly Copy
Strategically planned to enhance user experience by optimizing messages as per the layout, visual elements, and CTAs.
Data-Driven
We utilize data and analytics to measure performance and make decisions that provide better outcomes over time.
Popular Landing Page Use Cases
Landing pages are a vital tool for businesses seeking to generate leads and drive conversions. With persuasive and well-optimized content, these pages entice visitors to take action, whether it's signing up for a newsletter, requesting a demo, or downloading a valuable resource.

By capturing user information through forms and calls-to-action, businesses can nurture these leads further down the sales funnel. Effective landing page content focuses on addressing the pain points of the target audience and presenting clear benefits to motivate them to take the desired action.

A well-executed lead generation landing page can significantly impact a business's growth and revenue.
Launching a new product or service can be an exciting but challenging time for any business. Landing pages play a crucial role in generating buzz and excitement around the launch.

With content that showcases the product's unique features, benefits, and value propositions, landing pages pique the interest of potential customers. By crafting compelling narratives and visuals, businesses can create anticipation and a sense of exclusivity.

Leveraging the power of landing page content during a launch ensures that the target audience understands the product's value and compels them to make a purchase or inquire for more information.
For businesses hosting webinars, conferences, workshops, or other events, landing pages serve as a gateway to drive registrations.

The content on these pages should be informative, highlighting the event's value and how it addresses the pain points of the attendees. By presenting speakers' credentials, agenda details, and expected takeaways, businesses entice their target audience to sign up.

An effective event registration landing page not only attracts attendees but also fosters a sense of excitement and engagement, leading to a higher turnout and better event outcomes.
Businesses offering valuable resources (lead magnets) such as eBooks or whitepapers use landing pages to attract potential customers.

Compelling content on these pages presents the benefits of the resource and entices visitors to submit their contact information in exchange for downloading it.

A well-designed landing page content establishes trust and positions the business as a thought leader in its industry. By gathering user information, businesses can nurture leads, build relationships, and eventually convert them into customers.
In the SaaS industry, offering free trials or product demos is a common tactic to convert prospects into paying customers.

Landing pages tailored for these purposes focus on highlighting the product's key features, demonstrating its usability, and explaining the value it provides.

The content emphasizes the benefits users can experience during the trial period, encouraging them to sign up and explore the product further.

An effective landing page can significantly increase the number of trial users, and by offering a seamless and valuable trial experience, businesses increase the likelihood of converting them into long-term customers.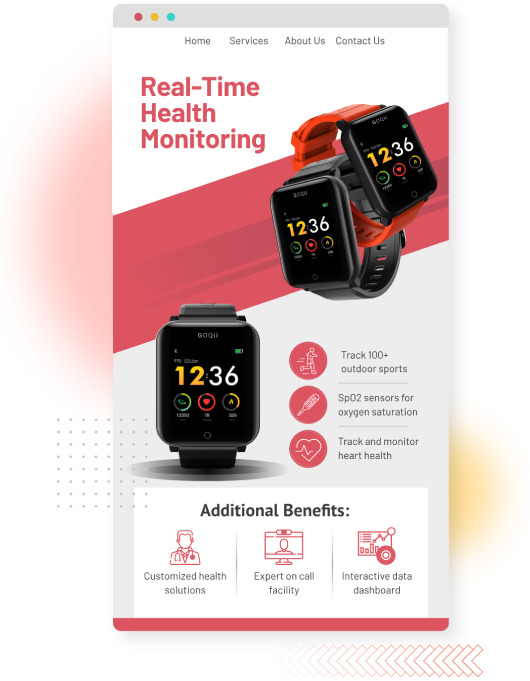 Looking to Outsource Landing Page Copywriting?
Maximize conversions with LexiConn's landing page copywriting service.
Book a Discovery Call
Best Practices for Landing Page Content
Clear Messaging
Keep the copy clear and to the point. Communicate the value proposition and key benefits succinctly to capture the user's attention immediately.
Strong Headlines
Craft attention-grabbing headlines and subheadlines that convey the main message and entice users to read further. Also include keywords.
Compelling Call-to-Action
Use a strong and action-oriented CTA that clearly tells users what action to take next, such as "Sign up now" or "Get your free trial."
Focus on Benefits
Emphasize how your product or service solves the user's problem or fulfills their needs. Highlight benefits rather than just listing features.
Personalization
Tailor the copy to resonate with your target audience. Address their pain points and use language that speaks directly to them.
Social Proofs
Include testimonials and reviews to build trust and credibility. Positive feedback from existing customers can influence potential customers' decisions.
Scannable Format
Use short paragraphs, bullet points, and bold text to make the copy easy to scan. Many users quickly skim the content, so make sure the key points stand out.
Sense of Urgency
Create a sense of urgency to encourage immediate action. Limited-time offers or scarcity messaging can prompt users to act quickly.
Mobile-Responsive Content
With the increasing use of mobile devices, ensure that your landing page copy is optimized for mobile screens, providing a seamless user experience.
Expert Landing Page Content, now Available at Scale!
Ready to take your marketing campaigns to the next level? Look no further! LexiConn is your premier landing page content agency. We can help you supercharge your results.

With a proven track record of collaborating with top brands, MNCs, and Fortune 500 companies, we know the science and art behind crafting landing page content that converts. Our expert team has delivered exceptional content for hundreds of landing pages, driving impressive results for our clients.

But that's not all! At LexiConn, we blend cutting-edge AI tools with human creativity to bring scale, speed, and innovation to our content creation process. Whether you need persuasive copy, compelling CTAs, or engaging storytelling, we've got you covered.

Maximize your conversions and achieve campaign success with LexiConn's landing page content service.
Let's talk!