Brands that Trust LexiConn for Marketing Mandates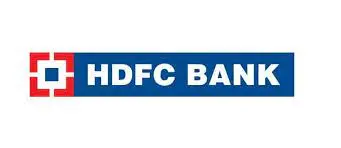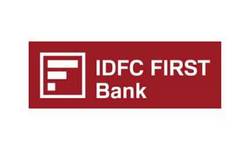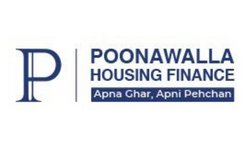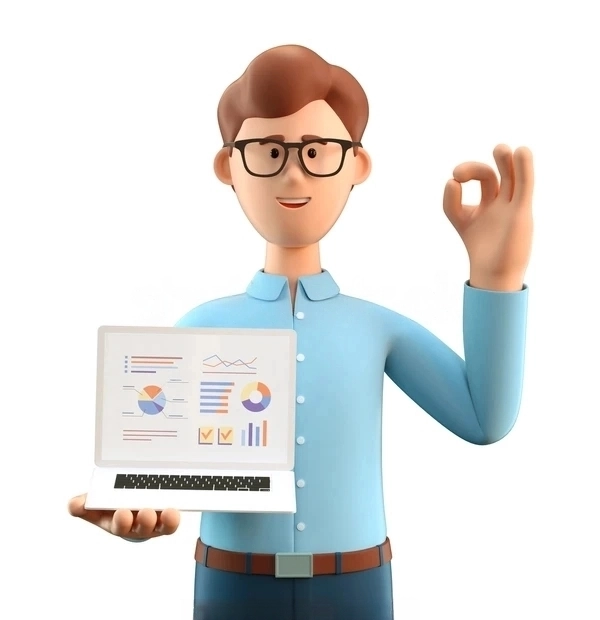 Only Performance Matters
Lead generation is the heartbeat of growth for organizations, especially in the dynamic realm of B2B. It's not just about numbers; it's about nurturing relationships that drive success.

Imagine your sales process as a journey, and the sales funnel as your roadmap. At the top, you have the curious explorers (MQLs) who've shown interest. They're dipping their toes, testing waters. But here's the catch: converting them into devoted followers (SQLs) requires finesse.

If you're ready to transcend lead generation from a mere process to a powerhouse, consider inviting a performance marketing agency on board.
Let's Talk!
Why LexiConn for Performance Marketing
Solid Business Insights
We understand business dynamics and craft strategies that resonate with your target audience and drive growth.
Strategic Content Planning
We craft content that is tailored precisely for your target audience so that it resonates, engages, and converts.
Visual Content
We develop visual content like explainer videos, infographics, and business comics that capture attention and tell your story.
Campaign Management
From inception to execution, we create and manage all aspects of digital campaigns to drive healthy growth.
Spend Management
We employ proven hacks and best practices to maximize return and deliver optimal value for every dollar invested.
Data-Driven Performance
With rigorous measurement and analysis, we ensure every move is backed by tangible performance insights.
Complete Lead Generation
We understand buyer behavior and support end-to-end lead generation - from Attention to Advocacy.
Online Sales Triggers
We help businesses unlock the power of online platforms to boost sales and amplify digital presence.
Driving App Downloads
Our experts create app discovery and download strategies to amplify adoption, turning users into loyal advocates.
Franchise Development
We empower franchise expansion and advocacy through strategic outreach and influencer activities.
Global Strategy
We are hands-on with ideas and process innovations for transcending borders to capture diverse markets.
Transparency and Trust
Across touchpoints, our processes are simple, built on reliability and a commitment to your success.
Performance Marketing in Practice
Performance marketing employs data-driven strategies to identify and engage potential customers.

By crafting compelling content and precise targeting, it attracts individuals who are genuinely interested in your offerings. These strategies optimize the conversion process, resulting in a steady influx of high-quality leads.
Performance marketing isn't just about conversions; it's also a powerful tool for building brand recognition.

Through well-crafted campaigns, your brand message is amplified across platforms. This consistent exposure cultivates familiarity and trust among your target audience, enhancing brand awareness over time.
Whether it's a virtual webinar or an in-person conference, performance marketing ensures your event reaches the right audience.

It utilizes targeted advertising and email campaigns to generate interest and registrations. By focusing on relevant demographics and interests, seats are filled with attendees who align with your event's objectives.
When launching a new app or aiming to boost existing app usage, performance marketing steps in.

It leverages platforms like social media and app stores to reach users who are most likely to download and engage with your app. Through strategic ad placements and engaging visuals, app downloads are maximized.
For businesses offering subscription-based services, performance marketing shines. By targeting individuals who are most likely to value and engage with your subscription offerings, you can attract and retain a loyal customer base.

These campaigns highlight the benefits and value of your subscriptions, encouraging sign-ups and ongoing engagement.
When your business aims to expand its reach into new geographic regions, performance marketing ensures a smooth transition.

By tailoring campaigns to the specific demographics, preferences, and behaviors of the new audience, you can make a strong impact in the new market. This approach minimizes waste and maximizes ROI when entering unfamiliar territories.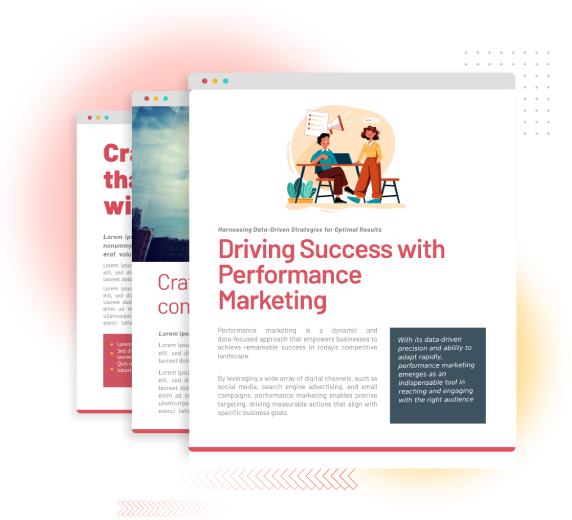 Looking for a Performance Marketing Agency?
LexiConn can supercharge your business growth with thoughtfully crafted lead generation and marketing strategies.
Book a Discovery Call
Performance Marketing Playbook for SMBs
Conversion Ads
Tailored advertisements designed to prompt specific actions, like signing up or making a purchase, directly driving conversions.
Content Marketing
Creation and distribution of valuable, relevant content to engage and educate the audience, building trust and fostering conversions.
Remarketing
Targeted ads directed at users who previously interacted with your brand, re-engaging and increasing conversion likelihood.
Search Engine Advertising
Paid (sponsored) ads appear on search engine results pages, ensuring visibility to relevant users while they are actively searching.
Display Advertising
Eye-catching visual ads placed on websites, reaching audiences and generating interest through visually appealing creatives.
Video Advertising
Engaging video content utilized in ads to captivate users, communicating messages and driving them towards conversions.
Landing Page Optimization
Crafting and refining landing pages to enhance user experience, increasing conversions by providing a seamless journey.
A/B Testing
Comparing variations of ads, content, or designs to identify optimal strategies for improved conversions and user engagement.
Customer Segmentation
Categorizing audience based on demographics, behavior, and preferences, enabling personalized targeting for higher conversions.
Lead Nurturing
Building relationships with potential customers through relevant content, guiding them towards conversions over time.
Conversion Optimization
Systematic enhancements of elements, user journeys and messaging on the websites or ads to improve conversion rates.
Performance Analysis
Continuous monitoring and analysis of campaign results, informing strategic decisions for optimal all-round performance.
Let Our Performance Do The Talking
At LexiConn, we don't just deliver results; we craft success stories that define industries. Our track record speaks volumes, and here are some glimpses of our triumphs:
Healthcare : Over 30,000 inquiries for a hearing aids brand, achieving an astounding 5X ROI.
Healthcare : Signed up 70,000 participants for a webinar on diabetes, ultimately winning 10,000 new patients.
Education : Enrolled 215,000 participants for a stock market training academy, converting 30,000 into for level 2.
Manufacturing : An 8X ROI for a modular kitchen company via Meta and Google networks.
EdTech : Welcomed 1,700 eager students for an ed-tech startup in just 40 days.
Gaming : A staggering 600,000 app downloads for a fantasy cricket app.
LexiConn is more than a partner. We blend human expertise and cutting-edge AI tools to take charge of business growth - from lead generation to conversions, leaving no success stone unturned.
Get in Touch