Brands that Trust LexiConn for Business Blogging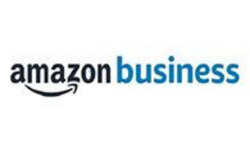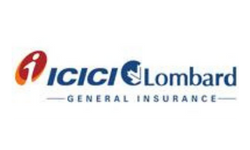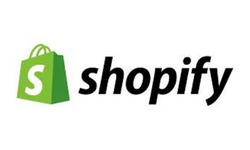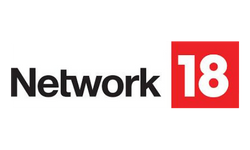 iv>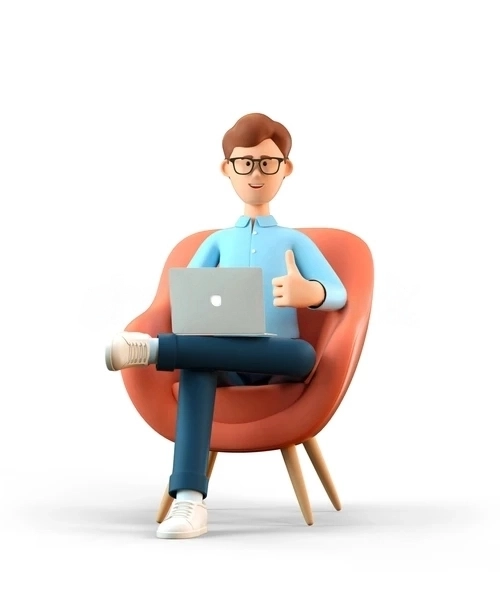 Blogs Humanize Your Brand
Business Blogging is much more than a written account of key business developments. In the Gen-AI world, where machines have taken over content creation, blogs allow you to share your brand's story, connect with your audience on a personal level, and showcase the people behind the scenes.

By writing engaging and authentic blog posts, you can build trust, spark meaningful conversations, and let your brand's personality shine through. So, go ahead and start blogging to humanize your brand like never before!
Share a Brief
Why LexiConn for Blogging
Conversion Focus
LexiConn's expertise in crafting compelling CTA and persuasive content drives reader engagement and increases conversion rates.
Industry Relevance
Our industry knowledge and research capabilities enable us to create insightful and relevant blogs that resonate with your audience.
Consistency
Our commitment to delivering regular and timely blog posts, ensures a steady stream of fresh and valuable content for your audience.
SEO Optimization
Use the power of SEO with LexiConn's strategic keyword research and integration, helping your blog gain visibility and attract traffic.
Customization
Receive customized blog writing services that align with your brand's unique positioning, tone of voice, target audience, and marketing goals.
Expertise
Benefit from LexiConn's seasoned team of professional writers who specialize in crafting engaging and high-quality blog content.
Blogging Use Cases
Establish trust with expert blog writing. Utilize our exceptional blog writing services to establish your brand as a trusted authority in your industry. Our copywriters create engaging, informative, and SEO-optimized blog posts that resonate with your audience, building credibility and trust.

When your audience recognizes your brand as a trusted authority, they are more likely to engage with your content, share it with others, and ultimately convert into loyal customers. Choose our expert blog writing services to solidify your position as an unquestioned industry expert.
By consistently producing high-quality content that aligns with the latest SEO practices, you can position your website as a go-to destination for relevant information in your industry. As your blog posts climb higher in search engine rankings, the potential for organic traffic growth becomes exponential.

Our experienced blog writers can help combine marketing expertise with SEO principles to create blog content that ranks high on search engines and attract organic traffic.
Blogs can help you ignite meaningful customer engagement. By nurturing a two-way conversation, blogs create a space where your audience feels heard and valued. This sense of community helps to build relationships with your brand.

Our expert copywriters craft blog posts that captivate and resonate with your audience. We incorporate elements such as thought-provoking questions, interactive polls, quizzes, and comment sections that invite readers to share their thoughts, opinions, and experiences.
Harness the persuasive power of blogs for lead generation and driving conversions by emphasizing the benefits, solving pain points, and addressing the needs of your target audience.

Our skilled copywriters employ proven content writing frameworks to create blog content that drives action by crafting compelling calls-to-action, incorporating persuasive storytelling, and showcasing the value of your products or services. Our blog writing services delve into highlighting your unique value propositions.
Blogs play a crucial role in building team culture. They foster collaboration, amplify employee voices, encourage continuous learning, strengthen communication, and showcase company culture.

By providing a platform for knowledge sharing, individual contributions, and transparent communication, blogs create a positive and collaborative environment where team members feel valued and connected. LexiConn has a team of expert writers who can help craft engaging and impactful blog content that aligns with your company's values and goals.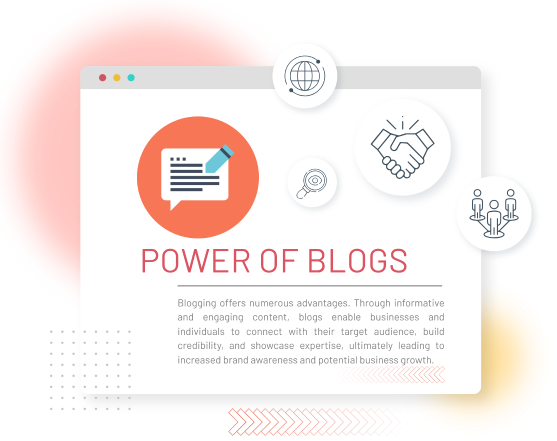 Looking for Business Blogs?
Discover the power of LexiConn's expert blog writing services. Maximize your blog's impact and engage your audience effectively.
Book a Discovery Call
Search Engines
Blogs help your prospects find your website on Google, just when they are looking to buy.
Versatility
Blogs can be planned, designed, and executed for an internal or an external audience.
Word of Mouth
Useful and unique blog content gets shared on social media and among like-minded people.
Subtle Advertising
Blogs can be used to align your company and its products to your prospect's requirements.
Long-Term Value
Blog posts can continue to attract organic traffic and engage readers long after they are initially published.
Referencing
Authoritative content educates internal readers, and your industry, while winning backlinks.
Thought Leadership
Establish your brand as a thought leader in your industry through insightful blog content.
Audience Engagement
Blogs facilitate direct interaction with your readers and encourage audience engagement.
SEO
Regularly publishing fresh content signals to search engines that your website is active, leading to higher rankings.
Business Blogging Done Right
Our tech-enabled blog writing process combines the power of AI technology with the finesse of human expertise.

Our world-class copywriters craft engaging, informative, and SEO-optimized blog content that resonates with your target audience.

Outsource your business blog to enhance your online presence, drive audience engagement, establish thought leadership, and boost organic traffic.

LexiConn can help you build a content calendar and lead your content efforts with a consistent flow of relevant blog posts.

We can also help you design, optimize, and upload content on your website or newsletter!
Get in Touch